Enjoy Clearer Vision Without the Need for Glasses
If you have a refractive error, glasses or contact lenses are a necessity in your life. However, these corrective lenses aren't your only option for clear vision. With laser eye surgery, you can experience improved vision.
At Maple Ridge Eye Care, we are proud to offer laser eye surgery consultations. We can assess your unique visual needs, medical history, and eligibility before referring you to a surgeon who can perform your surgery.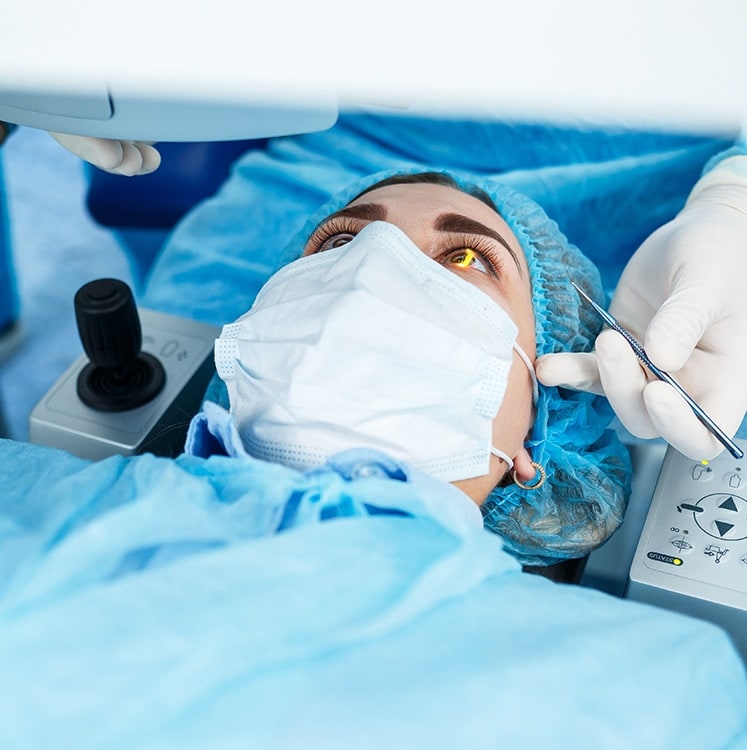 What Is Laser Eye Surgery?
Laser eye surgery is a way to improve your vision and reduce your reliance on glasses or contact lenses. Your surgeon can correct common refractive errors such as myopia, hyperopia, and astigmatism. There are many kinds of laser eye surgery available today.
Depending on your needs and medical history, we can refer you to a surgeon who can perform your surgery. After completing an assessment and having a discussion, we can recommend a suitable surgery, such as SmartSurfACE Laser Procedure (SLP) or topography-guided PRK.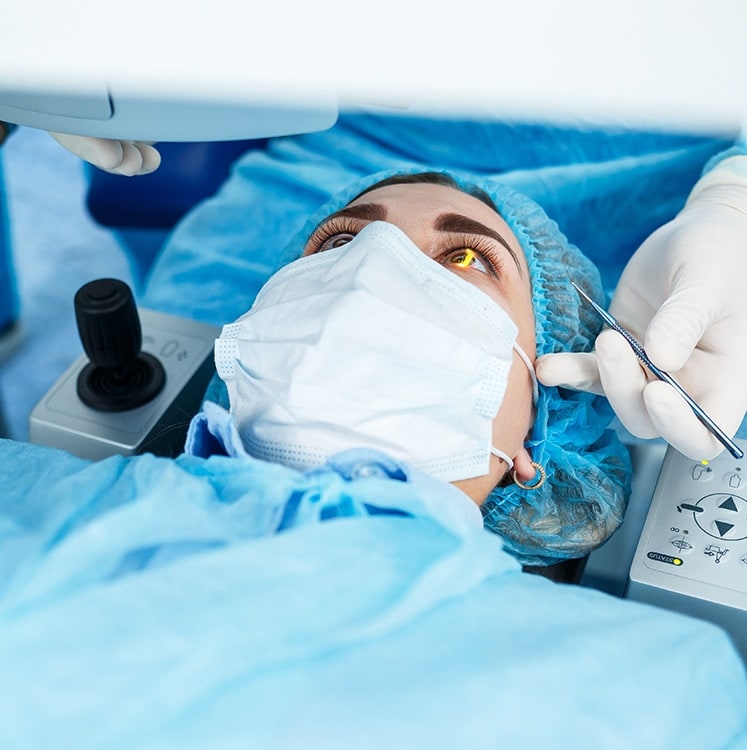 SmartSurfACE Laser Procedure (SLP)
SmartSurfACE Laser Procedure (SLP) is an advancement of the traditional LASIK procedure. It involves using a 7 directional optimal movement tracking system and is a completely touch-less procedure.
With no cutting during this procedure, there is higher safety compared to LASIK and typically faster visual recovery compared to traditional PRK.
Topography-Guided PRK
Similar to LASIK, topography-guided photorefractive keratectomy (PRK) involves the creation of a 3D map of the surface curvature of the cornea. This mapping helps the surgeon with the planning of your surgery.
During PRK, your surgeon removes the outer layer of cells on the cornea, called the epithelium. Afterwards, they use a guided laser to reshape the cornea. You then receive a contact lens bandage to protect your eye throughout the healing process.
We Are Here Throughout Your Process
While laser eye surgery has high levels of success, these results are never guaranteed. You may not receive perfect vision, but you can likely rely less on your glasses or contact lenses.
We are not the ones performing your surgery, but you can expect us to be present throughout your pre-and post-surgery process. We can discuss the best possible surgery for your eyes and lifestyle during an initial consultation. After your surgery is complete, we will schedule follow-up appointments to ensure you heal well and manage any side effects you may experience.
Book an appointment and see if laser eye surgery is right for you.
OUR LOCATION
Maple Ridge Eye Care is located on the corner of Dewdney Trunk Road and 230 Street, directly across from the Tim Hortons. Parking is available in the lot directly behind our practice. If you have any questions or are having trouble finding us, please give us a call!

Our Address
23015 Dewdney Trunk Road

Maple Ridge

,

BC

V2X 3K9
Our Hours
Monday

:

9:00 AM

–

6:00 PM

Tuesday

:

8:00 AM

–

8:00 PM

Wednesday

:

8:00 AM

–

8:00 PM

Thursday

:

8:00 AM

–

8:00 PM

Friday

:

9:00 AM

–

6:00 PM

Saturday

:

9:00 AM

–

4:30 PM

Sunday

:

Closed
OUR BRANDS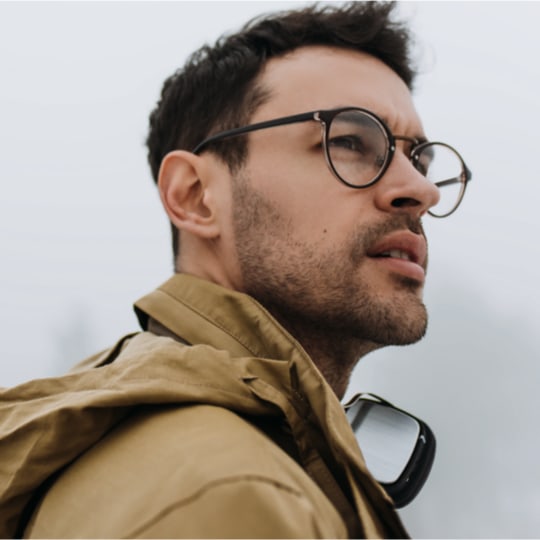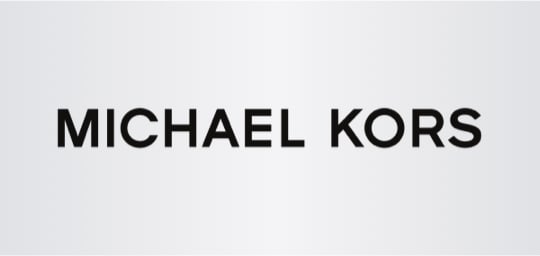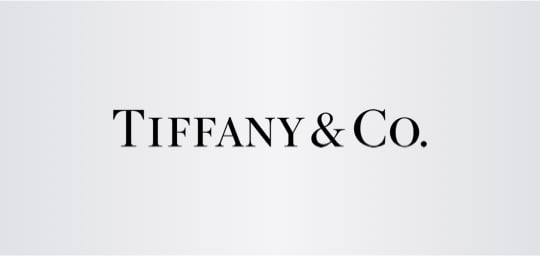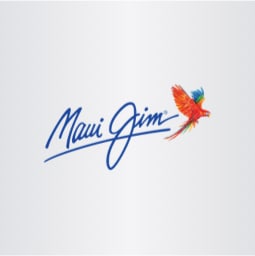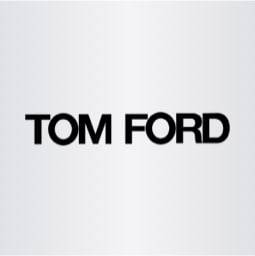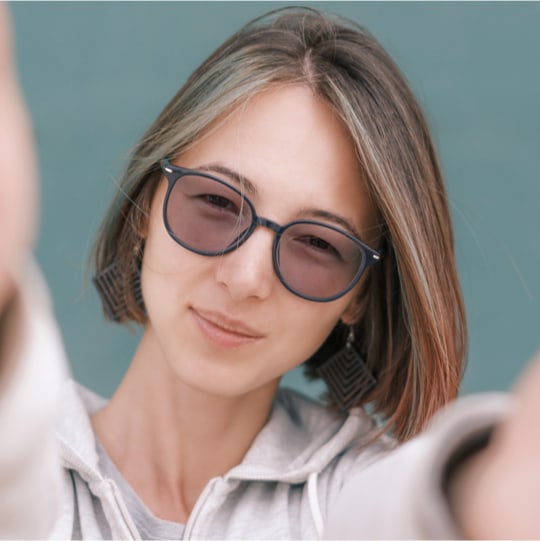 OUR GOOGLE REVIEWS & TESTIMONIALS
"Maple Ridge eye care is awesome! The doctors there are very professional and personable. They walked me through everything they were testing on my eyes and so I felt very comfortable. They have a great selection of frames as well. The frames I got were fabulous and I've received so many compliments on them! All and all a great experience and I would highly recommend to anyone."
Shaina W.
"We had a great experience at Maple Ridge Eye Care! Dr. Matter was very knowledgable and personable. He took the time to answer all my questions and explain everything in terms I could understand. He was also great with my 3 year old son."
Sharleen M.
"My wife and I have been going to Maple Ridge Eye Care for a number of years. We have since moved to Hope, BC and still continue to remain their patients. We have purchased many glasses from them over the years and have always received the best value for our dollar. Dr. Hurlburt and his staff have always provided the best and friendliest service, we would never trust anyone else with our eyes!"
Jeannette C.
"Although no longer a resident of Maple Ridge, I continue and will continue returning to Maple Ridge Eye Care for my eye care needs. The staff are the friendliest and most knowledgeable group I have had the pleasure of dealing with. The exams are very comprehensive and I feel confident that any and all eye sight issues (or related health issues) would be identified early and while they are treatable."
Linda C.